The Shehnai is an instrument which symbolises the culture, the heritage of India. Primarily played in wedding, the shehnai has achieved national and international fame due to its soothing sound, which commemorates a time of celebration, of an auspicious occasion.Ustad Bismillah Khan has made this classical instrument a household name. If you are looking for experienced, talented Shehnai Players in Delhi , Jagdish Prakash & Sons is the name you can rely on.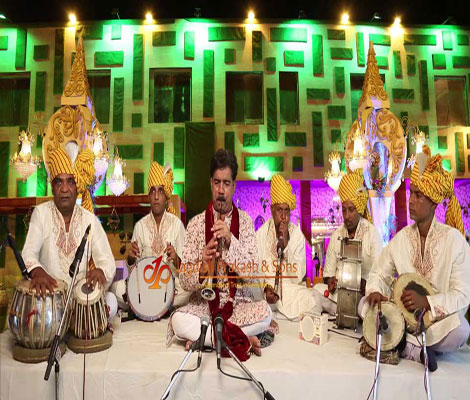 We provide the best musicians, those who have earned a name for themselves over years of practice to perfect their art and have showcased their music to large audiences. Our company has been in the business of ethical and popular entertainment for decades. We have risen to become one of the leading firms in our field. If you know entertainment, you know Jagdish Prakash & Sons.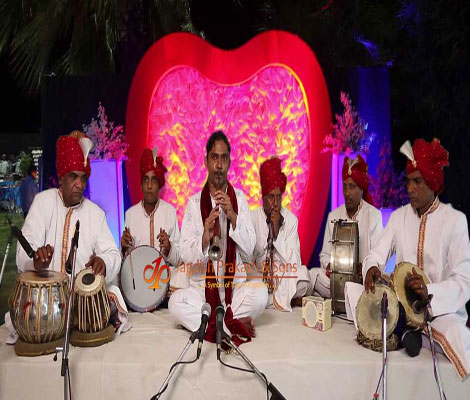 Shehnai Players are many and varied in the market, but only few have the originality and the popularity that we showcase. Our Shehnai players have travelled throughout India and even abroad to understand the tastes and preferences of audiences and deliver just that.Such is their popularity that their shows are booked throughout the year. It is recommended that you make your booking at the earliest to ensure that we can give you the desired date and time. We also provide video and audio recordings of our performers, so that you can choose the performer you like.
Whether you are booking for a marriage function, a festival, or even a private party, we assure you will leave the venue satisfied and wanting for more. Most of out clients are repeat customers who recommend our services to friends and family. Your event will be a big hit.
Jagdish Prakash & Sons is the hallmark of quality and integrity. Being a family business, we have immaculate experience and knowledge of how to organise spotless events with memorable performances. Our performers are top notch and our in-house team ensures that the vent pans out perfectly. Contact us today for the best performances at the best prices!
Book Shehnai Waden in Delhi For Weddings